St. Patrick's Day (Int – High Int)
Podcast: Play in new window | Download
Who is St. Patrick? What does the shamrock symbolize? Why are there no snakes in Ireland? This podcast features two readings from our intermediate St. Patrick's Day lesson.
The full lesson contains a reading, comprehension questions, vocabulary review, and pair and group activities. You and your students will learn about St. Patrick and the history behind this green holiday.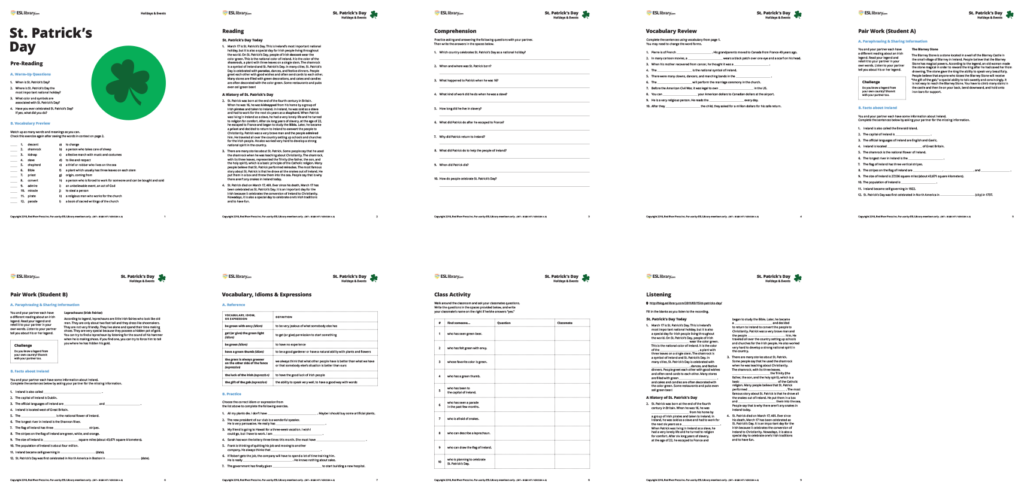 It's your lucky day! We also have a Lesson Collection on Luck featuring related lessons and materials for all different levels and needs.
Not an ESL Library member? Get unlimited access to 1,000+ lessons and 2,000+ flashcards. Subscribe today!