Halloween
Podcast: Play in new window | Download
Will you be introducing your students to Halloween this year? This podcast features a reading from our Holidays & Events lesson on Halloween (Int – High Int). The complete lesson plan comes with vocabulary review exercises, a one-page reading, comprehension tasks and pair and group activities. Your students will learn about fun traditions, including trick-or-treating and how to carve a Jack-O-Lantern!
To see the full transcript and use the ready-made lesson in class, log in to ESL Library and choose the intermediate- high-intermediate Holidays & Events lesson on Halloween.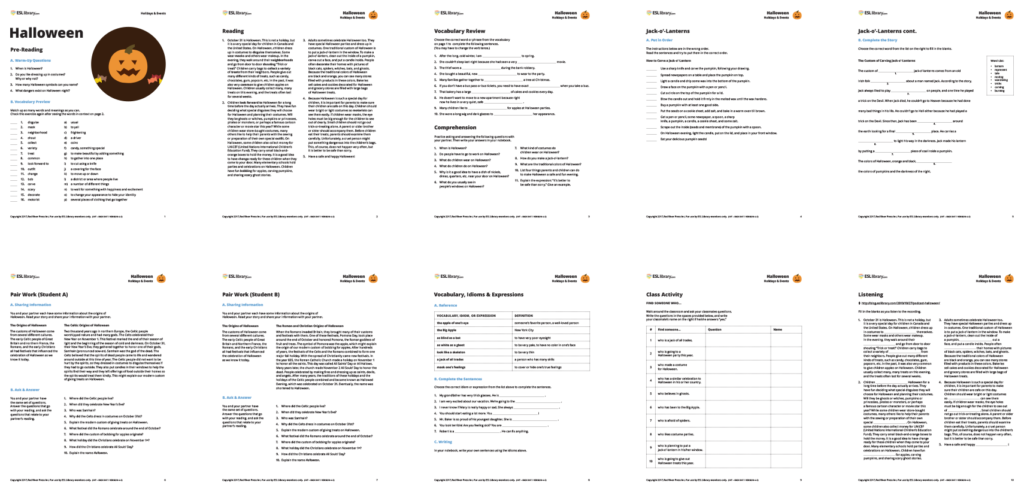 Not an ESL Library member? Get unlimited access to 900+ lessons and 2000+ flashcards. Subscribe today!
Note: We also have Halloween flashcards and lessons for low-intermediate learners and beginners. Check out our Halloween Collection for more related materials.