Happy New Year!
Do you usually start the new year with a writing assignment about holiday breaks or resolutions? These are go-to topics writing teachers use each January, but, much like What I Did on My Summer Vacation, these annual prompts aren't always appreciated by students. This year, why not challenge your learners to come up with a Word of the Year instead?
Each December, during the holiday break, I choose a Word of the Year to focus on for the upcoming year. On New Year's Eve, I do some brainstorming. The next day, I share my word with a few close family members and friends who also choose a word. A few times a year, we check in with each other to see how things are going.
Last year, my word was "Community." I had recently moved to a new city, and I needed a new doctor, a new dentist, and new friends! My Word of the Year inspired me to fill those needs. I also decided to do some volunteering and made an effort to shop and eat locally. I've never felt more at home than I do today.
For 2018, my Word of the Year is "Stories." On ESL Library, I'll be working on a new section called Phonics Stories! In my spare time, I'll be working on the second draft (the story structure draft) of a work of fiction. I also joined a new book club and I'm hoping to read more fiction with my kids (never too old for storytime). I also plan to spend more time with storytellers, my favorite kind of people. In the current book I'm reading, One Story, One Song, Richard Wagamese, a master storyteller, has this to say about my Word of the Year:
"Everybody is keen on a good story well told. It's one of the things we have in common as humans. No matter how many things change in the world around us, our fascination with stories will remain."
I hope you share lots of stories with your students this year, and I hope they share stories with you too! If you're interested in choosing a Word of the Year for 2018, try our NEW Writing in English lesson: How to Write a Basic Paragraph. This lesson is for intermediate learners, but the main writing challenge (Word of the Year/Season) can be adapted for any level.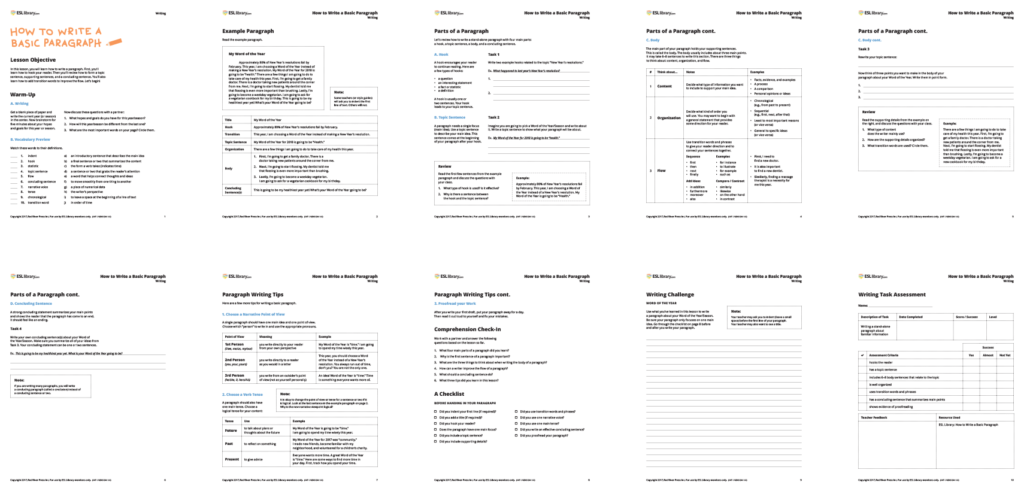 I'd love to hear what your Word of the Year is for 2018. Leave a comment and tell me a story!